Maximize Your Online Presence Using The Best Blogging Tools and Resources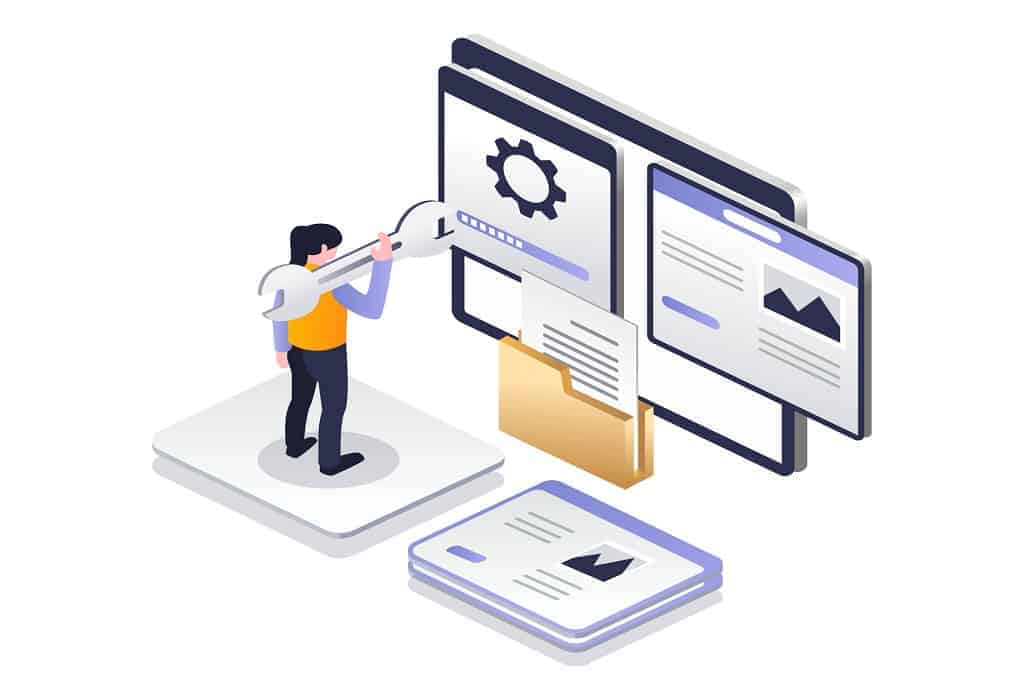 Are you seeking to expand your blog's reach? Whether you're a beginner or an experienced blogger, having access to the right tools and resources can make all the difference in creating successful content. In this post, we'll explore some of the most effective blogging tools available today.
We'll start by discussing social media platforms and how they can be used for promoting your blog posts. Next, we'll look at built-in search engine optimization features. These can help your website show up higher in results on Google and other popular engines. We'll also cover keyword research software that will allow you to identify high-traffic keywords related to your niche.
If you struggle with coming up with compelling blog post titles, don't worry – we've got tips for that too! You'll learn how to craft headlines that grab readers' attention from the get-go.
In addition, we'll discuss strategies for promoting your blog through guest bloggers and email marketing campaigns. Analytics programs to monitor your blog's progress and determine what content resonates most with readers are suggested.
Finally, if writing is not necessarily one of your strengths but visual content is more up your alley – no worries! We've got suggestions for easy-to-use graphic design software with professional templates included!
No matter where you are in terms of experience or expertise when it comes to blogging tools and resources. This guide has something valuable for everyone who wants their online presence to thrive! So let's dive in!
Maximizing Your Blogging Efficiency with the Best Tools and Resources
When it comes to blogging, efficiency is key. Bloggers who are able to work faster and produce higher-quality content have a much better chance of success in 2023. Much better than those who don't use the best blogging tools and resources available. Here are some essential resources that can help you maximize your blogging efficiency:
1. Writing Tools:
Investing in writing tools like Grammarly or Hemingway App can help you write more efficiently. It will also ensure your blog posts are free from typos and errors. These tools also offer helpful suggestions on how to improve your writing style for maximum impact.
2. Content Curation Tools:
Buzzsumo and Feedly can prove to be a boon for those who want to save time while finding relevant, high-quality content. These tools enable bloggers to quickly locate interesting stories related to their niche topic area(s). All without having to go through the hassle of manually searching online each day. By leveraging these automated solutions, you can rest assured that your blog posts will always be backed up by accurate information and engaging content.
3. SEO Tools:
SEMrush, Yoast, and other SEO analysis tools provide bloggers with a great opportunity to gauge their performance against competitors. While also allowing them to pinpoint areas where improvement is needed for optimal search engine visibility. By leveraging these powerful analytics platforms, you can ensure that your blog posts are found by potential readers. Which more often, results in increased traffic and conversions over time.
4. Image Source & Editing Tools:
Canva is a graphic design platform. It is perhaps the best source for just about anything related to blog post graphics, images, and videos. Image editing software such as Adobe Photoshop provides bloggers with the capability to craft visually-stunning images in no time. From adding text overlays and cropping/resizing photos to advanced effects manipulation. These tools enable professionals to engage readers with unique visual experiences that stand out from the competition. Utilizing image editing software can give your blog posts a layer of credibility and professionalism. While also helping you rank better on search engine results pages (SERPs) due to its keyword optimization capabilities.
5. Automation Tools:
Popular automation software such as Hootsuite, Zapier, and Buffer help with everyday processes. Automizing such things as social media scheduling, email marketing, and keyword research. This can save you time for more important content creation on your blog.
The right combination of these essential blogging tools and resources will not only help increase productivity. But also improve the overall quality of content created by bloggers in 2023. Making them stand out amongst millions of others competing for attention online every day.
By equipping yourself with the right tools, you can ensure your blog is as productive and effective as possible. Let's explore the top choices for novices starting their own blogs.
The Best Blogging Tools and Resources for Beginners
Are you a beginner blogger looking to make a mark on the digital landscape? If so, having the right tools is essential for setting up and managing your blog. The good news is that there are plenty of great blogging tools out there designed specifically with beginners in mind. Here are some of the best blogging tools available for new bloggers. From content creation to website design and analytics tracking. These helpful resources can help make it easy to get started with your own blog!
WordPress:
WordPress is one of the most popular blogging platforms and is used by millions of bloggers around the world. It's easy to use, highly customizable, and offers plenty of features that make it suitable for newbies. With WordPress, you can create a blog in minutes with its intuitive drag-and-drop editor. Choose from hundreds of themes, and have access to plugins and many other blogging tools and resources for added features.
Google Analytics:
Once you've set up your blog, tracking your visitors is essential to understand how people are engaging with your content. Google Analytics makes it easy to track user behavior on your website. You can also see important metrics like pageviews, bounce rate, time on site, etc. With this data, you'll be able to better understand how your blog is performing. Then make decisions on how to improve it.
Grammarly:
Creating content for your blog can be a challenge, especially if you are new to writing. Grammarly is an excellent tool for bloggers that helps improve your grammar and spelling. It also offers suggestions on how to make your writing clearer and more concise. Making it easier for readers to understand what you're trying to say.
Canva:
Canva makes designing images for your blog posts a breeze with its easy-to-use interface. With its templates, tools, and tutorials, you can create stunning visuals for your blog. Visuals that will capture the attention of readers and make them more likely to click through.
These are just a few of the best blogging tools and resources available for beginners. By taking advantage of these helpful resources, you can easily set up and manage your blog with ease! Have fun creating content for your blog, and don't forget to track your progress and adjust as needed. Best of luck!
Now let's look at how to grow your blog with some essential resources.
Grow Your Blog with These Essential Blogging Tools and Resources
To ensure success in the digital age, it is important for bloggers to have access to the right resources and tools. From SEO optimization to keyword research and marketing tactics, there is a range of approaches that can assist in the growth and accomplishment of your blog. Here are some essential resources for any blogger looking to get ahead:
1. SEO Optimization –
Search engine optimization (SEO) is key when it comes to blogging success. Having the appropriate instruments can assist you in refining your content. So that it has a higher ranking on search engines such as Google or Bing. Some popular options include Moz Pro, SEMrush, Ahrefs, KWFinder, and more.
2. Social Media –
Making the most of social media outlets such as Facebook, Twitter, and Instagram can be an effective strategy to direct people back to your blog content and construct a committed base of fans. To make managing these accounts easier consider using a platform like Hootsuite or Buffer. These allow you to schedule posts in advance across multiple channels at once from one dashboard interface.
3. Content Creation –
Creating quality content regularly is essential for keeping readers engaged with your blog. But it also takes up time that could be spent doing other tasks related to growing the blog instead. To save yourself time consider utilizing online tools such as Grammarly which helps identify spelling mistakes, plagiarism checkers, AI-powered writing assistance services like WordAi or Quillbot, etc., so you don't have to spend hours manually checking each post before publishing.
4. Analytics –
Keeping track of how well your blog is performing in search engines over time requires having access to reliable data sources. Sources such as analytics dashboards provided by Google Analytics or Adobe Analytics. With this information available at hand, bloggers will be able to quickly determine what topics resonate best with their target audience. Also where they should focus their efforts next in terms of content creation, and much more all without spending too much time analyzing numbers themselves.
5. Email Automation –
Popular automation software like Get Response, MailChimp, and Zapier enables users to automate repetitive tasks. Tasks such as sending automated emails based on triggers set by user actions taken within the website. Also adding new contacts into the database after they fill out contact forms on the web pages. With these tools in hand, bloggers will be able to optimize their efficiency and quickly reach key milestones without breaking a sweat.
By leveraging these essential blogging tools and resources effectively, every blogger has the potential to become a master marketer. While still focusing the majority of their attention on creating quality and engaging content that readers crave. This makes the journey towards achieving the ultimate goal – a profitable home business – just a little bit easier.
By utilizing these essential resources, you can maximize your blog's potential and create a successful business. Now it's time to pick the ideal platform for your blog, having a basic understanding of blogging.
Choosing the Right Platform for Your Blog
Deciding on the right platform for your blog is a critical choice that can have significant implications for your success. Whether you're just starting out or have been blogging for years, selecting the best platform can make all the difference in your success. Here are some key elements to consider when making this important decision:
1. Functionality:
Different platforms offer different features and capabilities that may be beneficial depending on what type of content you plan on creating. Ensure you pick a platform with the necessary features to satisfy your present and upcoming requirements as your blog develops.
2. User Interface:
Seek a UI that is instinctive and user-friendly, so visitors can quickly move around your website without becoming aggravated or perplexed by convoluted menus and controls. Look for user-friendly designs with clean layouts, simple navigation tools, and helpful support options if needed.
3. Customization Options:
A customizable design allows you to create a unique look for your blog while still having access to basic templates if desired – giving you more control over how readers experience your content without needing any coding knowledge or web development skillset. This will help ensure that visitors get the most out of their time spent reading posts on your website.
4. Security and Protection:
For maximum security and reliability, select a hosting provider that offers robust protection against hackers, malware, spam bots, etc., as well as consistent uptime performance to keep visitors from experiencing lags or any other technical hiccups which could potentially drive them away.
5. Blogging Tools and Resources For Cost & Support Services:
Finally, the cost is always an important factor when making decisions about where to host blogs – but don't forget about customer service too. Look into what kind of support services each company offers (ie: phone/email/chat) before committing long-term – it pays off.
Finding the perfect balance between these five elements will take some research, but once achieved it can lead to greater satisfaction both from yourself as a blogger and also from those who visit regularly. With careful consideration taken towards these criteria, anyone looking to start up their own successful online presence through blogging should find themselves well-equipped with all the necessary tools and resources required taking them one step closer to achieving ultimate success within their field.
Choosing the right platform for your blog is essential in order to maximize success and ensure that you are using the best tools available. Now is the time to explore ways of monetizing your blog in 2023.
Making Money with Your Blog in 2023
To monetize your blog successfully, you need to first understand your target audience, create high-quality content that resonates with them, and then explore various monetization strategies such as advertising, affiliate marketing, sponsored posts, or selling digital products. It's also important to build a strong brand and engage with your audience through social media to increase traffic and maximize your earning potential. With a focus on delivering value to your readers and diversifying your revenue streams, you can turn your blog into a thriving business.
Affiliate Marketing:
Promoting other companies' products or services on your website can be a great way to monetize your blog, with the potential for earning commissions from sales. By linking to other businesses' items or services on your site, you can get a cut of the profits when someone buys through your link. It's important to research affiliate programs before joining them so that you know what kind of commission structure they offer and if their product or service aligns with the content on your blog.
Sponsored Posts:
Making money with sponsored posts involves partnering with a brand or company to create content that promotes their product or service, in exchange for compensation. The sponsored post usually takes the form of an article, video, or social media post, and must clearly disclose the partnership with the brand. It's important to make sure the brand aligns with your values and content, and that its product or service is something you can honestly promote to your audience.
Advertising:
Another way to make money with your blog is by selling advertising space on it. An ad network like Google AdSense or Mediavine can be employed to show ads on particular pages/posts of your blog and you'll get paid each time someone clicks an ad. You may also be able to sell direct advertising spots directly from advertisers who want more control over where their ads appear online.
Digital Products:
Monetizing a blog by selling digital products involves creating and promoting digital products, such as ebooks, courses, printables, or software, that help solve a problem or meet a need of your target audience. The digital product should be aligned with your niche and based on your area of expertise. For instance, if your blog is all about personal finance, you can create an e-book on saving money or building wealth. The key is to have a clear and compelling message about the product and how it can benefit your audience. By selling digital products, you have the potential to earn passive income while building authority in your niche as an expert, and providing value to your readers through your content.
Promoting Your Blog With These Blogging Tools and Resources:
By leveraging social media platforms such as Facebook, Twitter, Instagram, and Pinterest, bloggers can promote their content to potential readers and customers while also driving traffic back to their websites. When used strategically, social media can help drive traffic back to a blogger's website which will increase page views which in turn leads to increased revenue opportunities from both affiliates links as well as direct advertisement sales deals. Additionally, social media accounts are great sources of inspiration for new post ideas, creating visual content such as infographics & videos, engaging existing followers & grow new ones.
Monetizing a blog is possible through various strategies such as affiliate marketing, sponsored posts, advertising, or selling digital products. The key is to ensure that any monetization strategy chosen aligns with your values and target audience, and provides them with something of value. With the right approach, you can generate passive income while growing your blog and building authority in your niche.
FAQs in Relation to Blogging Tools and Resources
What tools are on blogs?
Blogs are an invaluable tool for entrepreneurs looking to start a home business. Blogs can be a great asset for entrepreneurs seeking to begin a business from home, providing knowledge on how to launch, assets, and advice for success, as well as the possibility of connecting with other successful company proprietors. Staying informed on industry developments can provide you with an advantage over your rivals. Blogs provide an avenue to share your own successes, allowing you to motivate and encourage those who are on the brink of starting their own business ventures. With all these tools at your disposal, it's no wonder why so many people have been able to make a living from working from home.
What tools and resources are needed to create a blog?
Creating a blog requires several resources. A domain, hosting service, and CMS (content management system) are crucial for establishing the blog's structure. Once these elements are in place, creating content such as articles and images will be necessary to populate the blog with useful information. To promote your blog on social media platforms, an active presence is needed to engage potential readers. Additionally, SEO optimization should be employed to increase the visibility of your website in search engine results pages (SERPs). By utilizing analytics, you can gain insight into visitor behavior and refine your blog accordingly.
What are the purposes of blogging tools and resources?
Blogging tools are used to create and maintain a blog. They provide features such as creating posts, managing comments, tracking analytics, customizing the blog's look with themes and widgets, connecting to social media accounts for sharing content, and more. Blogging tools and resources help bloggers reach their audience quickly and easily while providing them with an effective platform to share ideas or stories. By using these tools correctly they can be powerful marketing instruments that generate leads or increase brand awareness.
What are the best blogging tools and resources?
Bloggers have a variety of tools and resources at their disposal to help them create and manage content. WordPress is a well-known choice for bloggers, with its user-friendly interface to generate posts and pages, plus comprehensive customization possibilities. Squarespace is another great option that provides drag-and-drop design features with built-in SEO optimization capabilities. For more advanced users, platforms like Joomla or Drupal can provide greater flexibility in customizing websites and blogs. Finally, there are plenty of plugins available from various providers that offer additional functionality such as social media integration or analytics tracking.
What are examples of some of the blogging tools available to make blogging easier?
Content management systems like WordPress and Joomla make it straightforward to customize a blog, with plugins giving extra functionality such as SEO optimization or social media integration. Image editing software can help create visuals that draw readers in, while analytics programs can track website performance over time. Scheduling tools enable bloggers to plan posts ahead of time and set reminders when they need to be published. Finally, automation services let bloggers focus on content creation by automating mundane tasks like link-building or email outreach campaigns.
Conclusion
Blogging tools and resources are essential for any blogger looking to maximize their efficiency, grow their blog, or make money in 2023. With the proper platform and top-notch blogging tools available in 2023, you can ensure your blog is able to reach its utmost potential. So take advantage of these great opportunities now while they last.
Take the first step towards financial freedom and start your own home business today. Discover the best blogging tools and resources to help you succeed in creating a profitable online venture.