Learn Key Aspects of How to Start a Virtual Assistant Business and Be Successful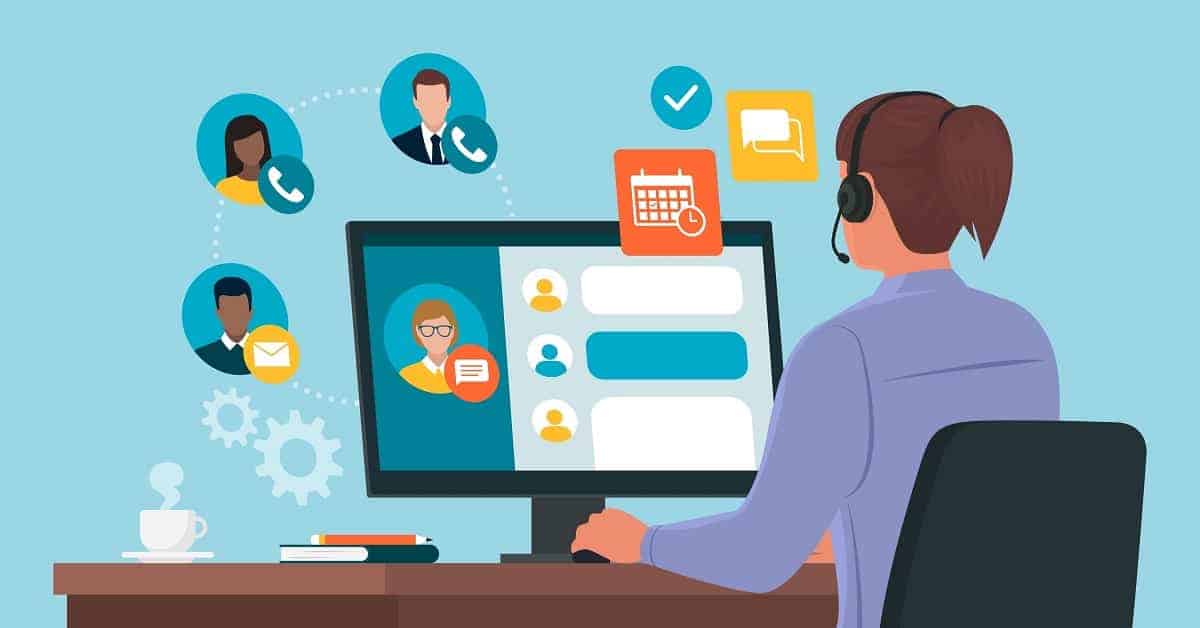 Starting a virtual assistant business is an increasingly popular choice. Especially for those looking to escape the corporate grind and be their own boss. As more small businesses and entrepreneurs seek support, there has never been a better time to enter this growing industry. In this blog post. We will guide you through essential steps on how to start a virtual assistant business that thrives.
We'll begin by discussing the development of crucial skills such as office administration tasks and effective time-management techniques. Next, we'll delve into creating a solid business plan. One tailored to your target audience and marketing strategies that attract new clients.
Furthermore, we will explore how to start a virtual assistant business by choosing the right legal entity for your business. While ensuring compliance with necessary regulations. Establishing an impressive online presence will also be covered in detail. Along with strategies for success like setting competitive rates and offering customized service packages.
Last but not least, our focus will shift toward identifying your niche expertise areas. So you can offer specialized services that set you apart from competitors. So join us as we embark on this comprehensive journey on how to start a virtual assistant business successfully!
Developing Essential Skills is How to Start a Virtual Assistant Business
To begin their journey as virtual assistants start by developing basic office and business management skills. These will serve as the foundation for providing excellent service to clients and managing your own enterprise effectively. In this section, we'll discuss some essential skills you should acquire before starting your home-based virtual assistant business.
Office Administration Tasks
Scheduling: Master calendar management tools like Google Calendar or Microsoft Outlook to help clients stay organized with their appointments and meetings.
Email Management: Learn how to efficiently manage multiple email accounts using tools such as Gmail or Microsoft Office 365 while maintaining client confidentiality.
Data Entry: Develop proficiency in data entry software like Excel or Google Sheets for accurate record-keeping on behalf of clients.
Time-Management Techniques
Balancing multiple client projects requires effective time-management techniques. Here are some strategies that can help you stay on top of tasks without feeling overwhelmed:
Create a daily schedule outlining specific blocks of time dedicated to each project, ensuring no task is overlooked.
Prioritize assignments based on urgency and importance – tackle high-priority items first before moving on to less critical tasks.
Leverage productivity apps like Trello or Asana for tracking progress across various projects simultaneously while keeping all stakeholders informed about updates in real time.
Enhance your expertise by taking relevant online courses from platforms such as Udemy, Coursera, or LinkedIn Learning.
Gaining key competencies is a crucial part of how successful virtual assistants start out. Creating a strong base for your profession requires an effective strategy.
Creating a Solid Business Plan for How to Start a Virtual Assistant Business
To ensure your business gets off to a successful start. It is critical to construct an effective and comprehensive business plan. This comprehensive document will serve as your roadmap for success. Outlining goals, objectives, and strategies for growth while factoring in market trends and competition within the industry. Here are some key elements you should include:
Identifying Target Audience Segments Most Likely Interested in Hiring VAs
Analyze potential clients who would benefit from hiring a virtual assistant. Consider factors such as their industry type. Size of the company or entrepreneur status (e.g., solopreneurs), location preferences (local vs international). Also, specific needs that match your skill set. By narrowing down your target audience segments, you can focus marketing efforts more effectively.
Marketing Efforts Tailored to Attract New Clients Through Various Pricing Structures
Social Media Marketing: Find virtual assistant jobs by engaging with potential clients on platforms like LinkedIn or Facebook by sharing valuable content related to virtual assistance services.
Email Campaigns: Build an email list through lead magnets such as free resources or templates. Do email marketing by sending regular newsletters and showcasing new offerings or special promotions. Also, offer specialized services.
Pricing Strategies: Offer various pricing structures based on client preferences – hourly rates for ad-hoc tasks versus flat fees for project-based work or retainer agreements covering long-term support needs.
A successful business plan also includes financial projections detailing expected revenue streams alongside expenses incurred during operations. To get started with this aspect of planning, consider using online tools like SCORE's Financial Projections Template.
To stay ahead of the game, regularly review and update your business plan as needed. This will help ensure that your business remains on track for long-term success.
Creating a solid business plan is the first step to success in starting your virtual business. It's important to consider legal and compliance measures when registering your business name. So that you can operate with confidence and peace of mind.
Choosing Your Legal Entity & Compliance Measures
Deciding on the type of business entity that best suits your needs ensures compliance with local regulations governing taxation policies. Making sure everything runs smoothly from day one onwards. Additionally, ensure all tax forms are properly filed with state and federal authorities before commencing operations.
Registering Your Business Name Legally is Key in How to Start a Virtual Assistant Business
To start a business, it's essential to choose a suitable business name and register it. According to the requirements in your jurisdiction. This process typically involves conducting a search for existing businesses with similar names. Then filing an application form, and paying any applicable fees. Registering your business name not only provides legal protection but also helps establish credibility among potential clients.
In addition to registering your business name. You'll need to decide on the appropriate legal structure for your virtual assistant enterprise. Deciding on the legal structure for your virtual assistant enterprise is a crucial step. With common options including sole proprietorship, limited liability company (LLC), or corporation. Each option has its own advantages and disadvantages regarding taxes, personal liability protection, and administrative complexity. Therefore, consulting with an attorney or accountant is highly recommended when making this decision.
Sole Proprietorship: A simple structure where you're personally responsible for all debts incurred by the business; no separate tax filings are required.
Limited Liability Company (LLC): Provides personal asset protection while allowing flexibility in management structures; requires separate tax filings as well as annual reports depending on state laws.
Corporation: An independent legal entity providing the highest level of personal liability protection; requires more complex tax filings and ongoing compliance measures.
Be in Compliance
Once you've chosen your business entity and legal structure. It's crucial to obtain any necessary tax identification numbers. Such as an Employer Identification Number (EIN) from the Internal Revenue Service (IRS). This number is required for filing taxes, opening a business bank account, and hiring employees if needed. Lastly, make sure to comply with all local regulations regarding licenses or permits specific to your virtual assistant services.
Before moving forward with your business, ensure you understand the legal requirements and regulations associated with it. Having established a good base for your VA business, it's time to create an online presence on social media networks.
Editor's Note:
It's important to choose the appropriate legal structure and comply with local regulations. This involves registering your business name, obtaining necessary tax identification numbers like an EIN, and deciding on a legal entity such as a sole proprietorship or LLC. Seeking advice from professionals is recommended for making informed decisions about compliance measures.
How to Start a Virtual Assistant Business by Establishing a Professional Online Presence
To set yourself apart in the virtual assistant industry. It's essential to invest time and effort into creating an appealing online presence. This includes developing a professional website that showcases your services. Also maintaining an active social media presence across various platforms relevant to your target audience.
Creating Your Virtual Assistant Website
Your website should be visually engaging, easy to navigate, and provide all the necessary information about your business. It's important to include details such as:
A clear description of the services you offer.
An introduction of yourself with relevant experience or certifications.
Contact information for potential clients to get in touch with you easily.
Testimonials from satisfied clients (if available).
You can also consider adding a blog section where you share valuable insights on topics related to virtual assistance or working remotely. This will not only help establish credibility but also improve search engine rankings through consistent content creation.
Maintaining an Active Social Media Presence
Social media can be a powerful tool for small businesses to engage with prospects who are active on these networks. Some popular options include:
LinkedIn, which is ideal for networking within professional circles and showcasing expertise.
Facebook, which is great for building a community and sharing updates about your business.
Twitter, which is useful for sharing quick updates and engaging with potential clients.
Instagram, is ideal for showcasing your virtual assistant services through visually appealing content.
By maintaining an active social media presence, you can increase your visibility and attract potential clients to your virtual assistant business.
Establishing a professional online presence is essential for success in any business. Formulating plans to differentiate yourself from other virtual assistants and attract more customers is critical for achieving success in the industry.
Strategies for How to Start a Virtual Assistant Business Successfully
Success in any business largely depends on your ability to set competitive hourly rates that reflect both market trends and the value of services provided. To achieve this, you need to be aware of industry standards and continuously adapt your pricing strategy based on client needs and preferences.
Determining Hourly Rates that Reflect Market Trends and the Value of Services
To determine an appropriate hourly rate for your virtual assistant services, start by researching average rates in the industry. Take into account that the cost may differ contingent upon variables such as skill level, specialty knowledge, area, and customer base. Once you have a general idea of what others are charging for similar services, consider how much time it takes you to complete tasks efficiently while maintaining high-quality results. This will help you calculate a fair price point that accurately reflects the value of your work.
Offering Flat Fees or Retainer Agreements for Customized Service Packages
In addition to setting competitive hourly rates, offering various pricing structures can make your business more appealing to potential clients with different budget constraints or project requirements. One option is providing flat fees for specific service packages tailored to meet unique client needs/preferences:
Social media management package: includes content creation and scheduling posts across multiple platforms.
Email marketing package: involves designing email campaigns using templates or custom designs along with list segmentation strategies.
Data entry package: covers data inputting into spreadsheets or databases according to specified guidelines/formatting rules.
An alternative approach is establishing retainer agreements where clients pay upfront monthly fees granting them access to a predetermined number of service hours. This model offers clients the flexibility to allocate their time as needed while providing them with a steady income stream.
By implementing these strategies, you can set yourself up for success in the competitive virtual assistant market and attract clients who appreciate the value of your services. Remember to also consider your online presence, customer relationship management, business entity, business bank account, specialized services, business structure, and logistical details when starting your virtual assistant business.
Strategies are Important
Strategies for how to start a virtual assistant business and be successful involve determining market-reflective rates, offering customized packages, and focusing on your core competencies. By honing in on these strategies you can ensure a successful start to your business. Focusing on your niche & expertise is the next step toward creating an effective service package that will attract clients and generate income.
Editor's Note:
To succeed in your business, it's important to set competitive hourly rates that reflect market trends and the value of services provided. Research industry standards to determine an appropriate rate, consider offering flat fees or retainer agreements for customized service packages and don't forget about other important factors such as online presence and customer relationship management when starting your business.
How to Start a Virtual Assistant Business Requires Focusing On Your Niche & Expertise
To differentiate yourself in the increasingly competitive market of virtual assistants, focus on providing services that correspond with your existing skillset and experience. This will help you attract clients who are specifically looking for expertise in those areas.
Identifying Your Core Competencies and Offering Specialized Services
Begin by making a list of your strongest skills and experiences that set you apart from other virtual assistants. These could include proficiency in specific software programs, fluency in multiple languages, or industry-specific knowledge such as real estate or finance. Once you have identified these core competencies, create specialized service packages tailored to showcase them.
Software Proficiency: Offer services like advanced spreadsheet management or graphic design if you excel at using tools like Microsoft Excel or Adobe Creative Suite.
Languages: If you're fluent in multiple languages, provide translation or bilingual administrative support services to clients who need it.
Industry-Specific Knowledge: Use your background in fields like marketing, human resources, or project management to offer niche services within those industries.
Showcasing Relevant Past Experiences or Certifications to Establish Credibility
In addition to tailoring your offerings based on your unique skills and expertise, be sure to highlight any relevant past experiences and certifications when promoting yourself as a virtual assistant. For example, if you have previously worked as an executive assistant for a Fortune 500 company, the International Virtual Assistants Association (IVAA) can demonstrate both professionalism and high-level organizational abilities. Certifications such as the Microsoft Office Specialist (MOS) or Virtual Assistant Certification Program can further validate your expertise in specific software programs and virtual assistance best practices.
By honing in on your area of expertise, you can distinguish yourself from other virtual assistants and draw clients who value the particular services you offer.
Editor's Note:
To stand out in the competitive virtual assistant market, focus on your niche and expertise by identifying core competencies and offering specialized services. Highlight relevant past experiences and certifications to establish credibility with potential clients. By doing so, you can attract clients who value your unique skills and provide them with high-quality specialized services.
FAQs in Relation to How to Start a Virtual Assistant Business
What do you need to start your own virtual assistant business?
To start a virtual assistant business, you'll need essential skills such as office administration and time management. Develop a solid business plan, choose a legal entity, ensure compliance measures are in place, and establish an online presence. Focus on your niche expertise and implement strategies for success.
How much does it cost to start a virtual assistant business?
The cost of starting a virtual assistant business can vary depending on factors like equipment needs and marketing expenses. Generally, initial costs may range from $500 to $2,000 for essentials like computer hardware, software subscriptions, business registration, website development, or hosting fees.
Is a virtual assistant a good business to start?
A virtual assistant (VA) is an excellent option for those seeking flexibility and the ability to work remotely. The demand for VAs continues to grow due to increasing reliance on remote workforces. Upwork's Future Workforce Report indicates that 36% of companies have hired freelancers since COVID-19 began.
How do beginners start as virtual assistants?
Hone essential VA skills such as scheduling or email management.
Create a comprehensive portfolio showcasing relevant experience.
Determine pricing structures based on market trends.
Promote services through social media platforms where potential clients are active.
Conclusion
Now that you know the key steps for how to start a virtual assistant business, you have all the information that you need to begin your entrepreneurial journey. Remember to be patient as it will take some time to build your client base and create a name for yourself. A successful venture is well worth the effort!
Additionally, there are many resources available online to help get your business started and give additional support along the way. Keeping up with any relevant industry news will also be of great benefit. With these tools at hand, there is no stopping you from creating a thriving business as a virtual assistant! All that's left to do is take the plunge and begin; good luck!